A Cable-drive Active  Leg EXoskleton with potential for gait rehabilitation in a lightweight and constraint-free architecture. 
Image Carousel with 4 slides
A carousel is a rotating set of images. Use the previous and next buttons to change the displayed slide
Slide 1: An overview of the C-ALEX mechanical and sensory components.

Slide 2: Representative CAD of the C-ALEX system

Slide 3: A version of C-ALEX used while walking over-ground for gait training.

Slide 4: A version of C-ALEX used on treadmill for gait training.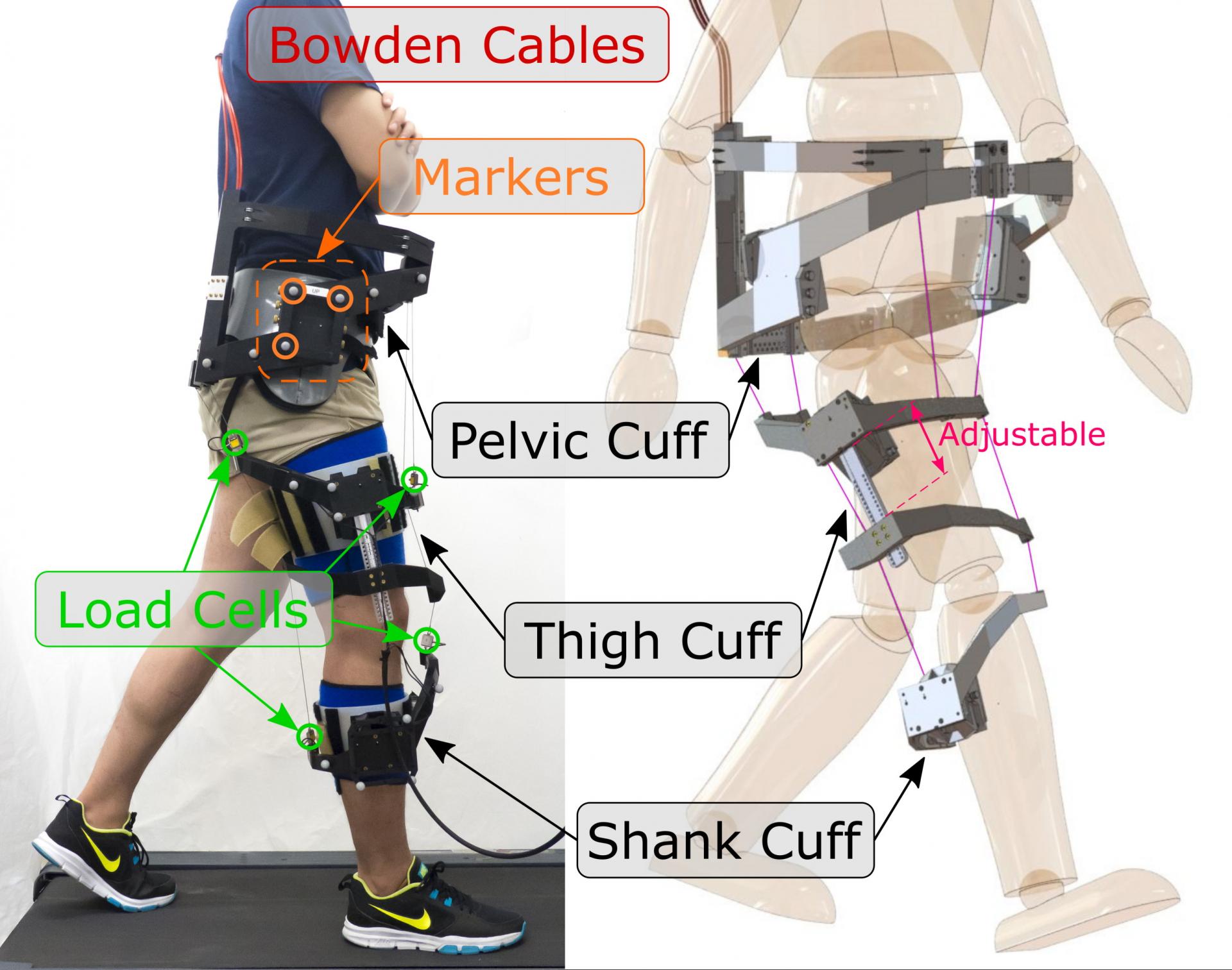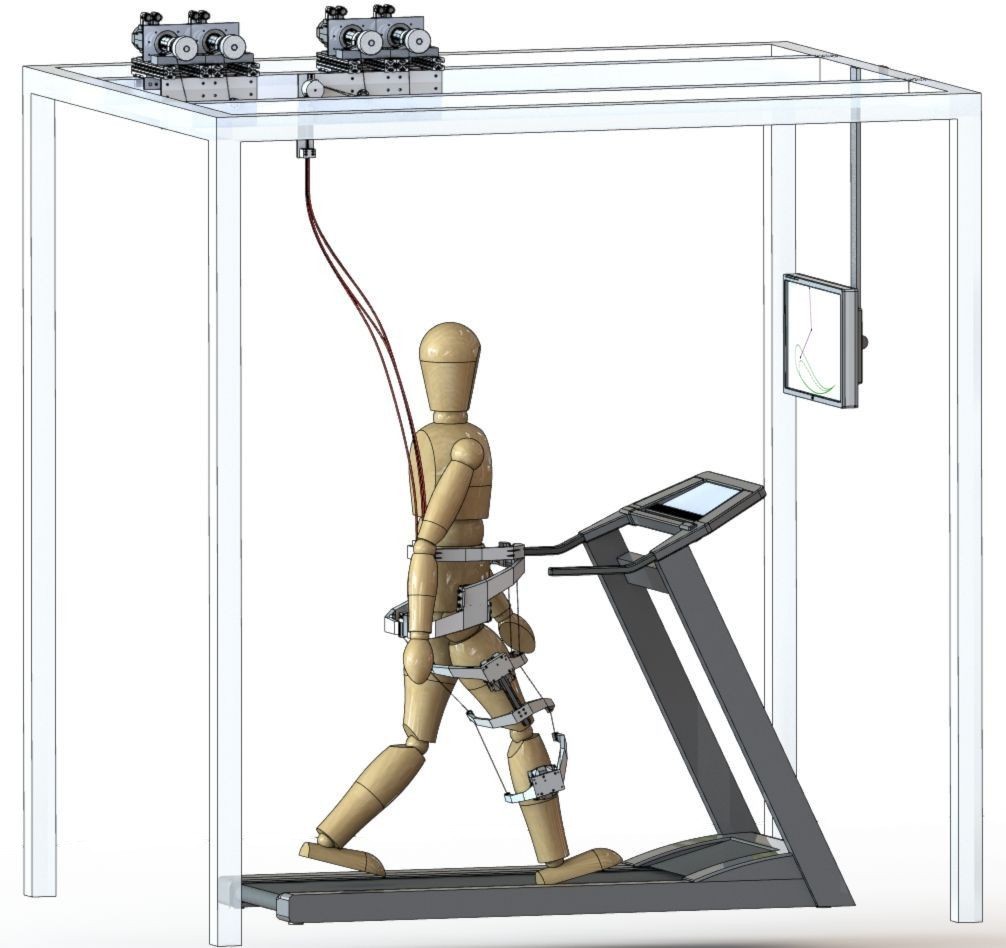 Previous
Next